Whether you're a businessman, gym junkie, or somewhere in between, a suit is a must-have in every man's wardrobe. It works surprisingly well for many occasions, including those that are casual. So, if you're looking to achieve an effortlessly refined appearance, a suit can be the ultimate choice. Of course, to nail this smart and sophisticated look, there are a variety of factors to consider, including cut, color, style, and details. Luckily, our guide will teach you all there is to know about men's suit styles and details.
Types of Suits
Single Breasted Suit
For the modern-day man looking to invest in a tailored suit, a single-breasted style is perfect for you. A more versatile option, this design is common, functional, and appropriate for a variety of occasions. A single-breasted style refers to a jacket, coat, or blazer that has one row of buttons and a narrow overlap of fabric. Additionally, they usually have a notch lapel. The ultimate in understated elegance, the single-breasted suit is great for elongating the torso, creating a taller and slimmer appearance.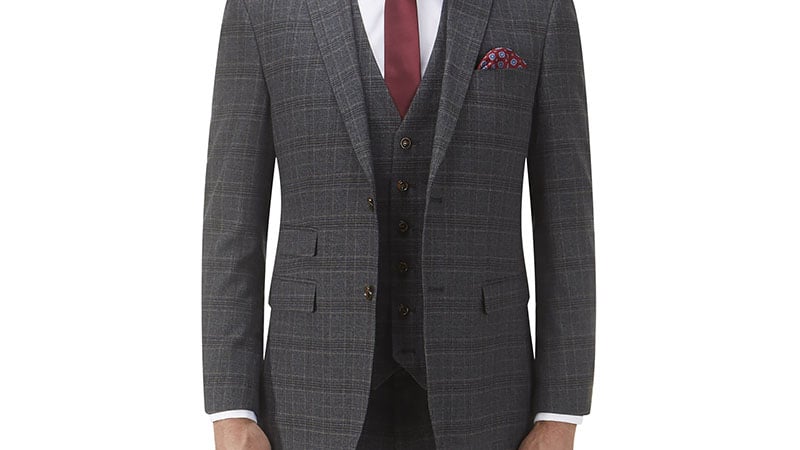 Double Breasted Suit
A double-breasted suit typically has between three to four buttons on either side of the jacket. Additionally, this design of suit has a peak lapel, which works to make your chest appear wider. A sophisticated cut, the double-breasted suit is ideal for slimmer men. Available in a variety of styles and fits, a double-breasted suit is a must-have in your wardrobe for semi formal and business events.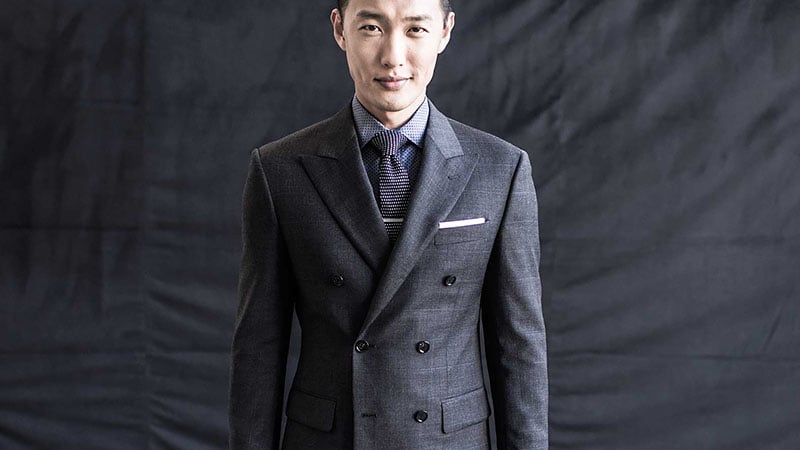 Unstructured Blazer
For the laid-back man looking for something a bit more casual and comfortable, you need an unstructured blazer. Best matched with jeans or chinos, this style is typically lightweight and roomy enough to fit additional layers of clothing underneath. The refined piece molds to your body shape, allowing it to drape more naturally and give you a relaxed fit. Above all, the unstructured blazer is a great choice all year round.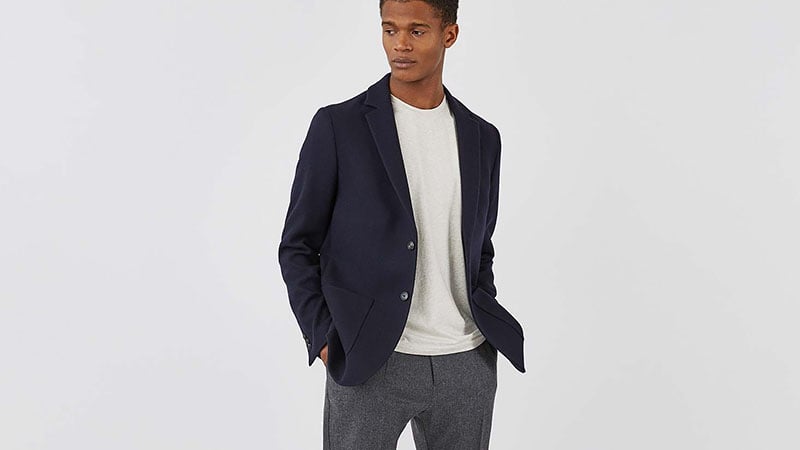 Half Canvas Suits
If you're looking for a suit on a budget, then a half canvas design is the way to go. This style features a sewn in canvas piece in the chest and lapel of the jacket and is fused down the bottom. This makes the half canvas more breathable, comfortable, and long-lasting as compared to a glued interlining. A half canvas design is also much more affordable than other styles.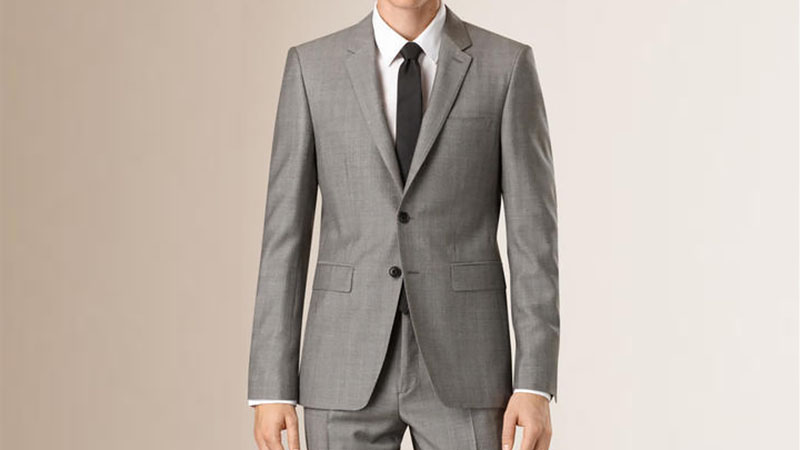 Full Canvas
For the best quality you can buy in a suit, you need a full canvas design. The full canvas allows the fabric to sit properly, resulting in a perfectly molded fit over time. It is the most long-lasting design on the market but is generally more expensive than other styles. The full canvas offers the ultimate in flexibility, meaning when you move, the suit moves with you.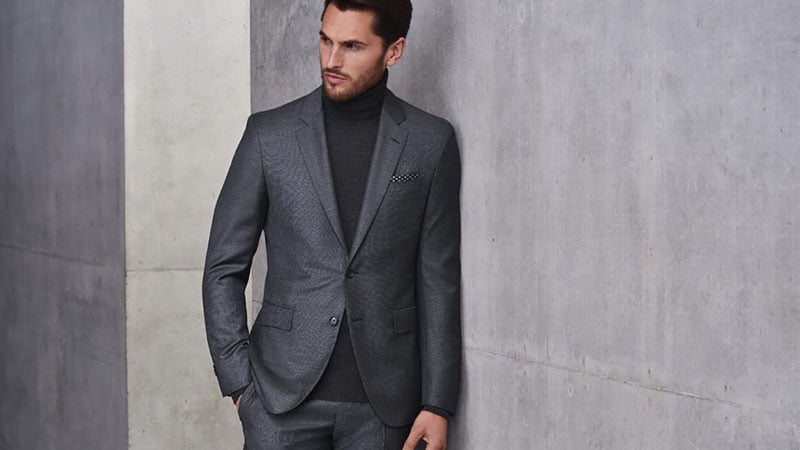 Notch Lapel
The notch lapel is the most common style of lapel you can get. It is defined by a notch where the jacket collar meets the lapel. It is often found on single-breasted suit jackets, coats, and blazers. It's traditional yet contemporary and looks stylish on all body types.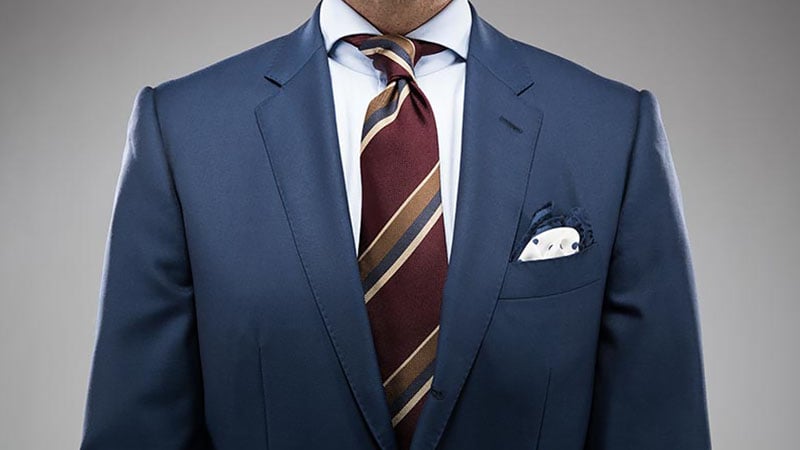 Shawl Lapel
Characterized by a rounded edge, the shawl lapel is most commonly seen on dinner jackets and tuxedos. It is the least common type of lapel, and best suited to more formal occasions such as black tie events or weddings.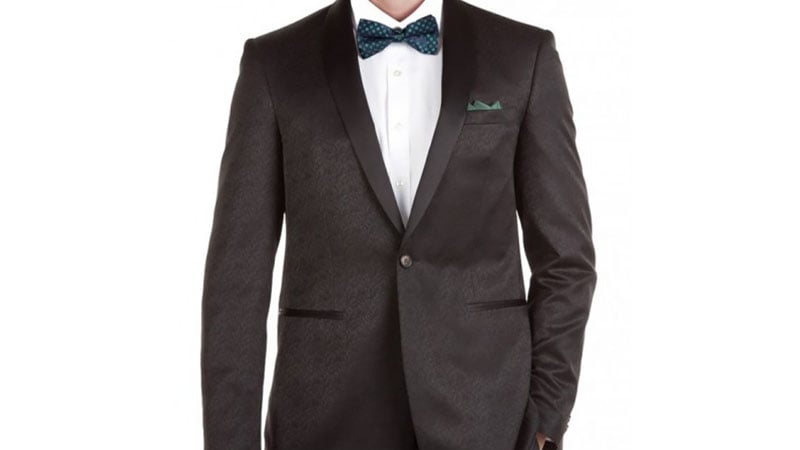 Peak Lapel
If you're after a jacket that is a little more formal, you need one with a peak lapel. This type of lapel tends to look a little more fashion-forward than other varieties. It is also the most expensive type of suit lapel. The peak lapel creates an elongating effect by shifting the eyes up toward the shoulders. This makes the style perfect for those looking to add some extra height.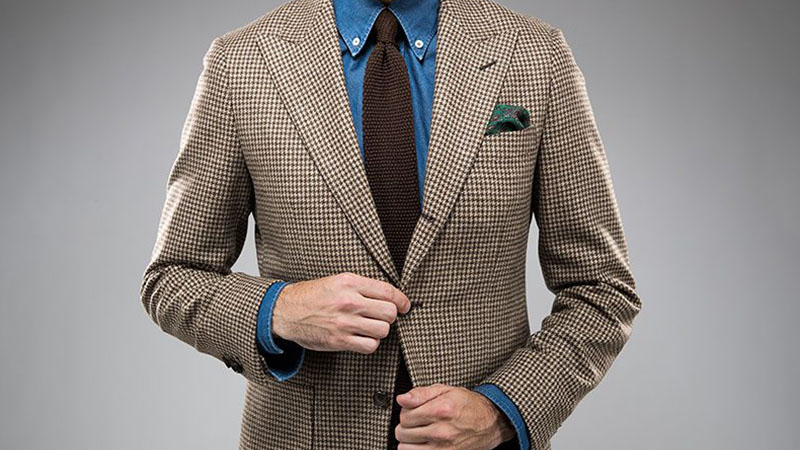 Centre Vent
A center vent is a simple option, making it perfect for men on the slimmer side. It is one of the more affordable designs on the market, and it's also one of the most popular. Tailored well to the body, this style will have you feeling confident and stylish. The only downside to the center vent is it doesn't allow for a whole lot of movement.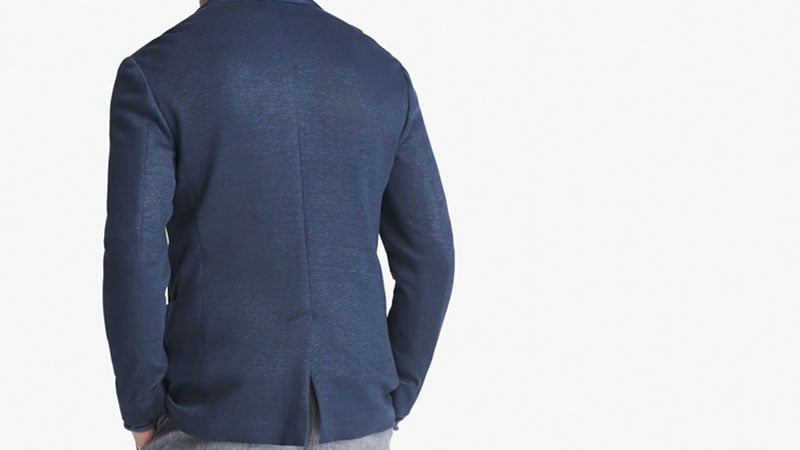 Side Vent
For the modern man that oozes style, the side vent is the perfect option. This type of vent suits most men as it creates a long, streamlined look. What's more, they give greater shape through the midsection of the jacket while still allowing flexibility below the waist. This also means less bunching when you sit down, which some men find more comfortable. The only real downside to the side vent is that it's the most expensive type to manufacture.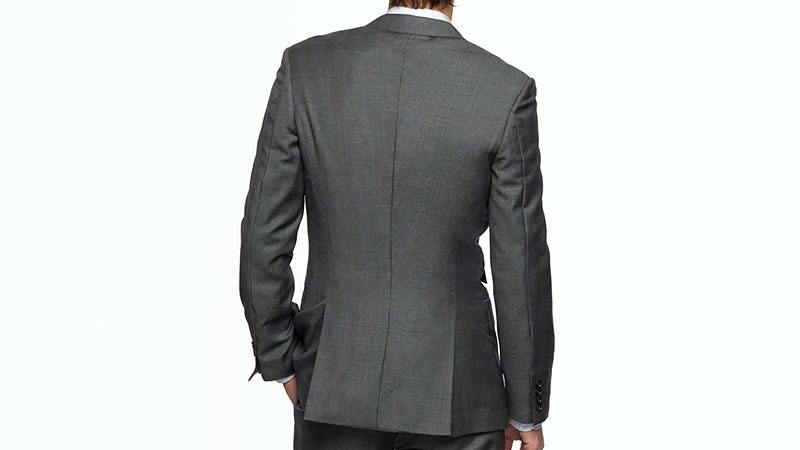 No Vent
A jacket with no vents is made for slender or shorter guys as it is very well-fitted. It works to hug the torso, and it creates a slimmer look, thus more suitable for special occasions. The downside to the no vent style is the lack of room for movement, which leads to a less comfortable fit. It is, therefore, best suited to petite, fashion-conscious men who don't mind sacrificing a bit of comfort for style.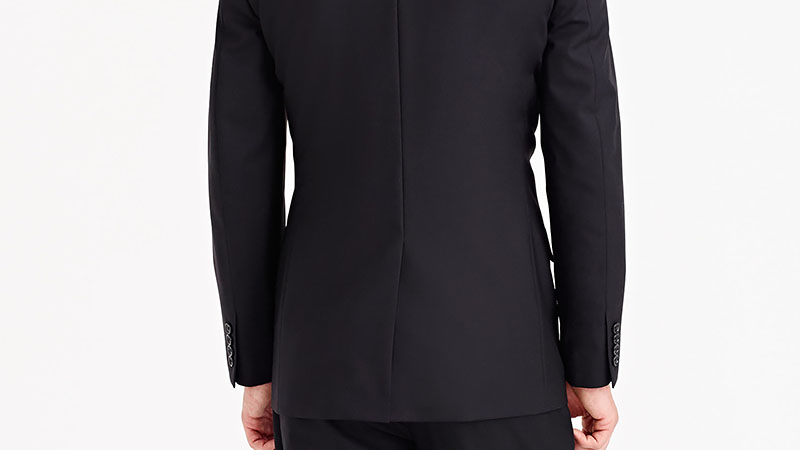 Patch Pocket
Versatile and stylish, the patch pocket can be characterized as a pocket that is sewn on the outside of the jacket. Jackets with patch pockets create a stylish appearance, without looking too overdressed as you would with a suit or a blazer.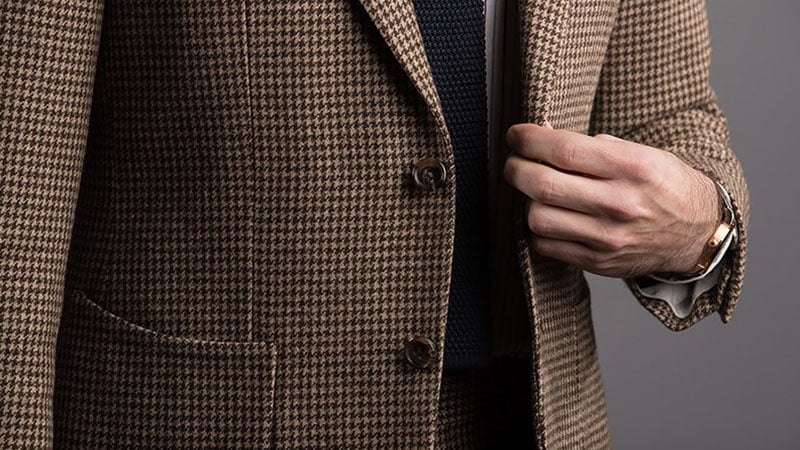 Welt Pocket
A welt pocket typically involves a pocket that is attached to the inside of a lined jacket. It has a rectangular opening with one or two flaps. It's the most formal type of pocket, often featured on eveningwear. Welt pockets look great on any jacket, coat, or blazer, especially when you're going for a polished appearance.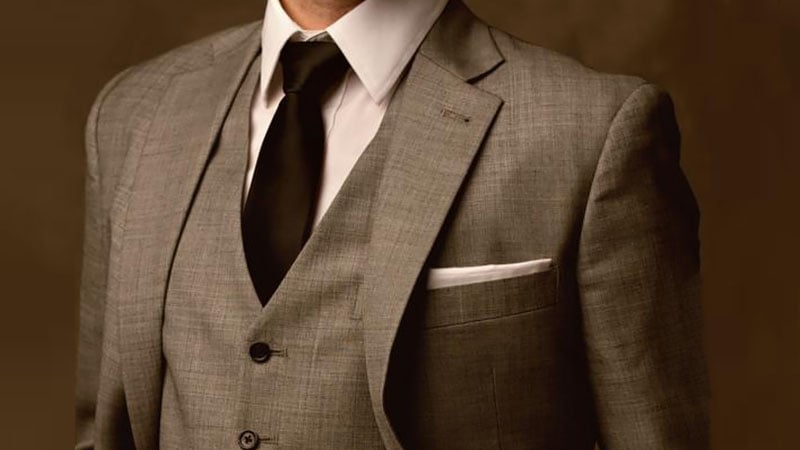 Jet Pocket
While patch pockets are a more casual option, the jet pocket is a little more formal. They are also the most common type of pocket, which is sewn on the inside of the jacket. Because the pocket is almost entirely internal, the jetted style is a great option for your more formal suit jackets. By keeping the pocket on the inside, the lines of the jacket appear more polished and sleek.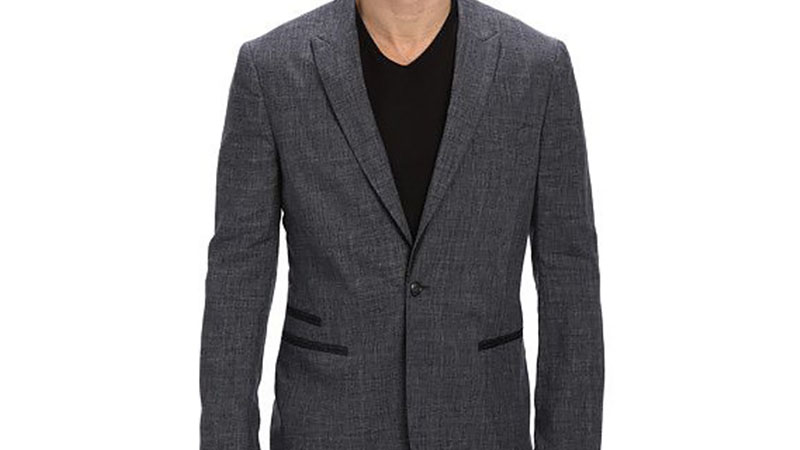 Men's Western Clothing
Cowtown Cowboy Outfitters provides a variety of options for men's western clothing. Shop brands like Roper, Wrangler, Scully and other leading western apparel brands. You can dress with confidence when you shop our jeans, dress pants, jackets, outerwear, shirts and sweatshirts.
Western Wear for Your Lifestyle
We have what you need, whether you're looking for apparel for the Cowtown Rodeo or any other occasion that calls for casual or formal attire. Cowtown Cowboy Outfitters also carries the essentials for you to rock that western look at work, in the arena or on the dance floor. We also carry accessories such as belts and buckles from Nocona, Leegin and Montana Silversmiths to accompany your western clothing.
For the most authentic western wear, shop Cowtown Cowboy Outfitters now for quality men's western clothing.