American cuisine is difficult to define. Much like the people living there, the foods of the United States are made up of many different cultures, in all sorts of combinations. There are, however, many dishes that could now be considered "American," even if they didn't necessarily start out that way.
1. Apple Pie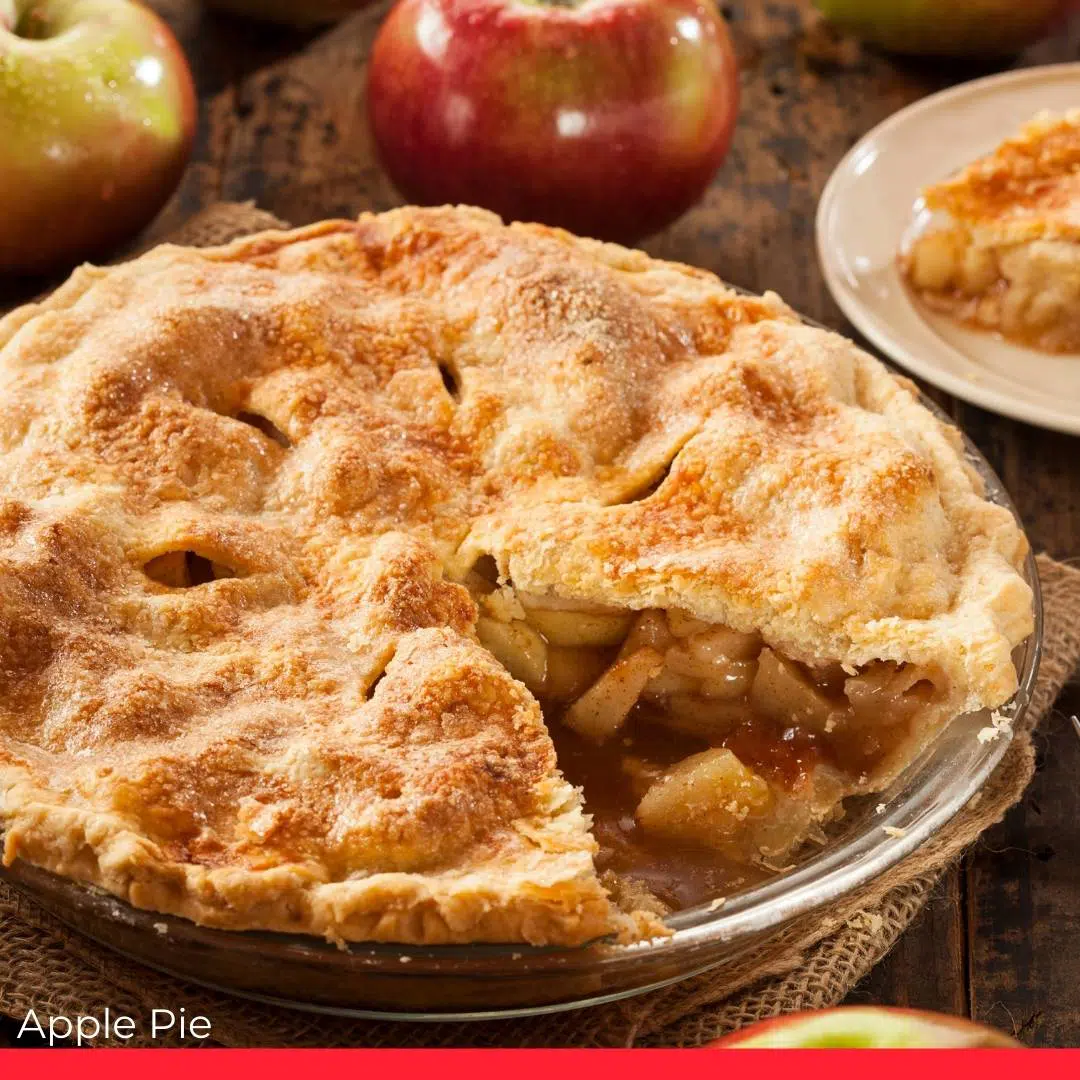 We'll start off with the dish so American it coined a famous phrase, "As American as apple pie."  Apple pie may not have originated in the US – it is believed to have been brought over by European immigrants – but it has since cemented its place in the American culinary scene.
2. Cheeseburgers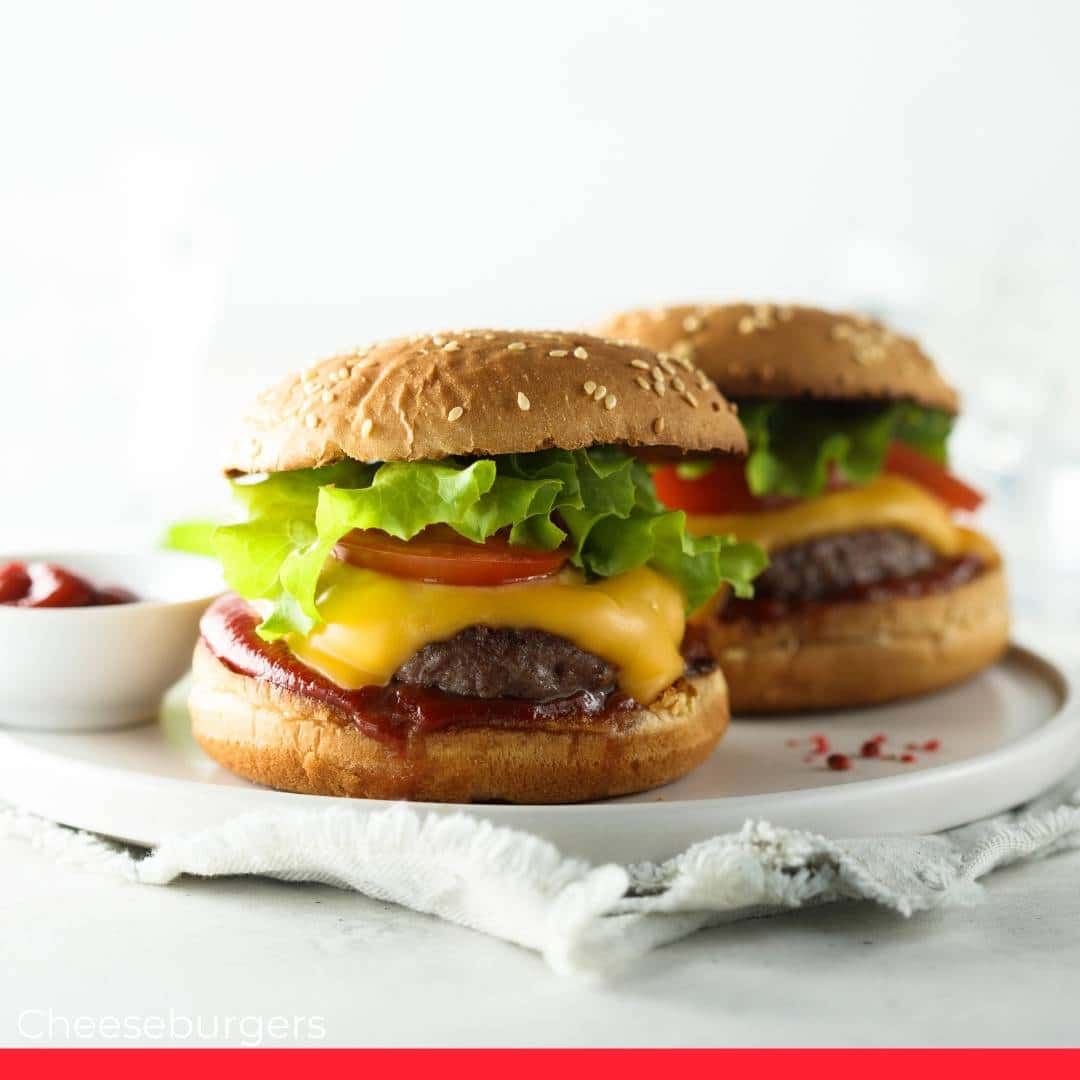 The cheeseburger started life as a "Hamburger Steak Sandwich," popularized in the 1890s. When the cheese was first introduced is disputed, but the trademark for cheeseburgers was awarded to Louis Ballast of Denver, Colorado in 1935.  These days you'll find a cheeseburger on almost every American food menu.
3. Pizza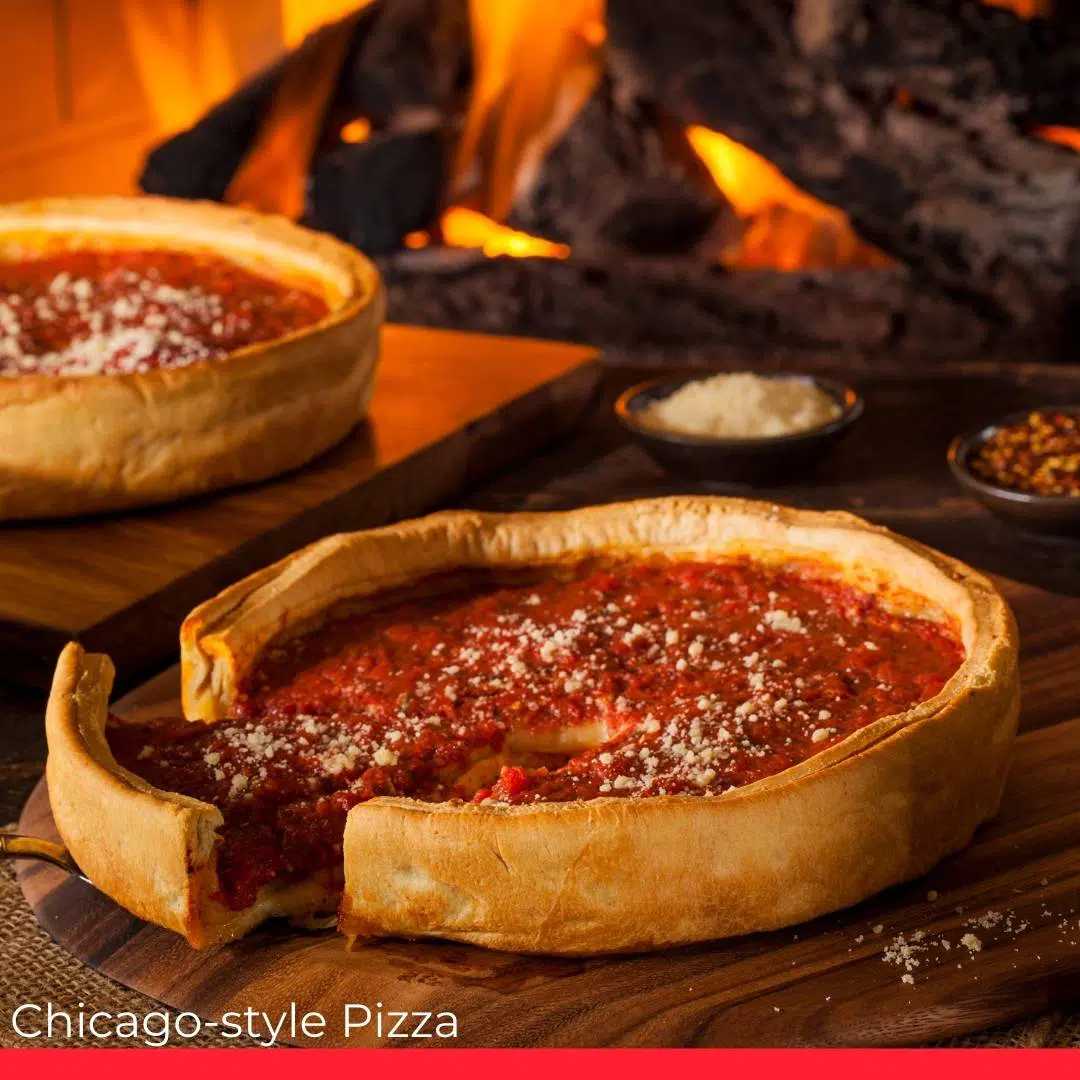 I know what you're thinking – pizza is Italian! But with Chicago-style, Detroit-style, and New York-style to name a few, how could you argue that pizza isn't American?
Pizza has become a varied regional American menu item, often accompanied by heated opinions about which style is best. But from fork and knife Chicago deep dish to foldable New York pizza, it remains one of the most popular dishes out there.
4. Nashville Hot Chicken
Nashville hot chicken is a spicy dish with a spicy story. Legend has it that chicken entrepreneur and known ladies man Thornton Prince was served chicken coated in cayenne pepper by a scorned lover in an effort to teach him a lesson.  Prince ended up loving the dish, opening a restaurant, and the rest is history!
5. Biscuits and Gravy
Nothing quite says comfort food like combining carbs with more carbs. White sausage gravy generously ladled over hot biscuits, biscuits and gravy is mostly popular in the south, but can be found almost anywhere breakfast is featured.
6. Cornbread 
Cornbread, a quick bread made with cornmeal, is a pillar of southern American cuisine. Some like it sweet, some savory, and some with additions such as jalapeno or cheddar.
Cheap, easy, and readily available, it continues to stand the test of time, accompanying dishes such as chili or barbecue, or eaten on its own with a pat of butter or honey.
7. Jambalaya