The combination of everything hot and spicy stands out for Sichuan cuisine. Here, food is mind-numbingly fiery and frequent use of chillies and Sichuan peppers shines through in every dish. Those from the Sichuanese province cure their own meats, make their own pickles and cook in large pots with a lot of fragrant stock. Hunan cuisine, also called Xiang cuisine, stems from a province that has often been referred to as the land of fish and rice. Food from this cuisine is usually rich in oil, densely coloured and intense. It's popular for its liberal use of chilli peppers, shallots and garlic.Mandarin cuisine is from the northern parts of China and is milder than the rest of its counterparts. It is beautifully balanced and uses a bit of sweet, spice and everything nice. Peking duck, hot and sour soup, salt and pepper chicken and fried shrimps are a few examples.
Chinese food is meant to be eaten with chopsticks and you'll find this practice fairly common in all Chinese households. Many, many years ago the use of fork and knife was believed to stand for violence versus chopsticks which represented gentleness and compassion.
1. Szechwan (Sichuan) Chilli Chicken
Delicious, delectable and a cracker of a dish! A fiery appetizer that makes a perfect appetizer, this Sichuan styled chilli chicken is cooked with brown, green and white peppercorns and oriental spices.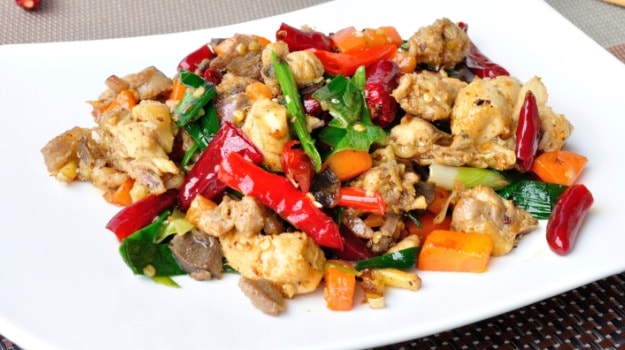 2. Sweet And Sour Chicken
A classic dish where chicken chunks are cooked in sweet, spicy and warm flavours along with healthy veggies like carrots and cabbage. Perfect to cook in winters and chill.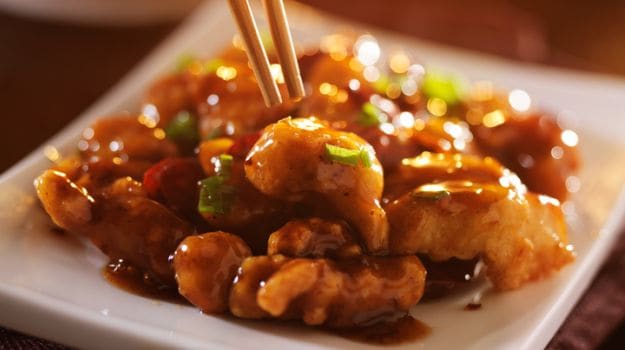 3. Diced Chicken In Black Bean Sauce
The magical combination of chicken and a classic black bean sauce is a sure winner on your table! A simple recipe that is quick and easy with dew ingredients, this one is a perfect dish for dinner parties or even a brunch with family and friends.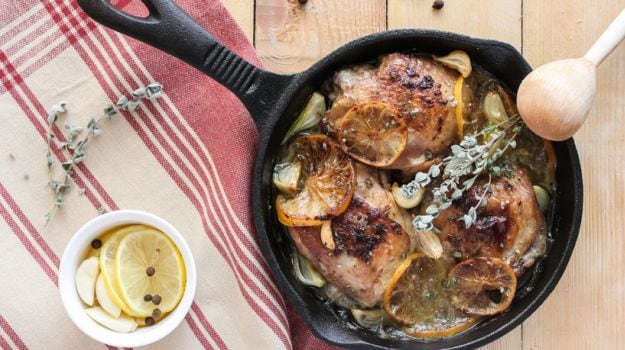 One of the most popular soups from Sichuan cuisine, this one is crackling, filling and simply stunning. A great dish with amazing aromatic flavours that would soothe your taste buds.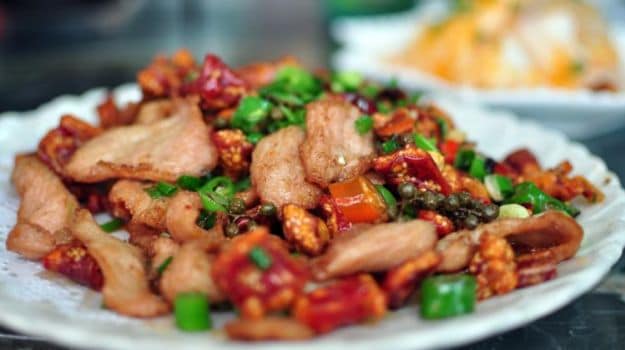 5. Stir Fried Chilli Chicken
Good food isn't about a long preparation time. It's about getting the right flavours and that's exactly what we bring t you with this 15 minute recipe. Quick, easy and absolutely delicious !
6. Ginger Garlic Chicken
If you love chicken and if you love garlic then this is your calling. A quick oriental stir fried chilli chicken recipe, ginger garlic chicken is perfect as a starter dish to cook for a dinner party.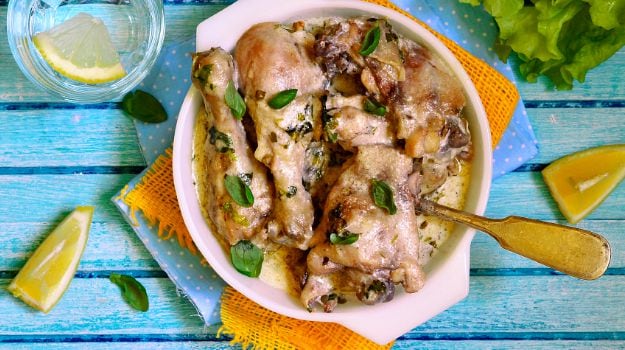 7. Asian BBQ chicken
This one will knock your socks off! Chicken marinated in char siu sauce mingles with flavors of honey and vinegar to give up a gorgeous golden chicken.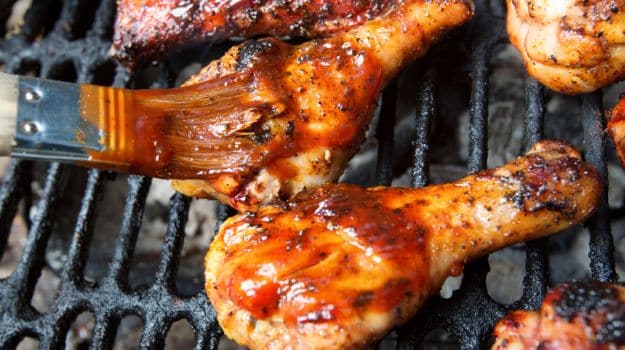 8. Chicken Manchurian
It's possibly the most frequently ordered dish in any Chinese restaurant. Chicken manchurian is a flavourful mix of veggies, chicken and soy sauce. Enjoyed by all age groups as a starter dish at parties, now you can make it at home with this easy-to-follow recipe.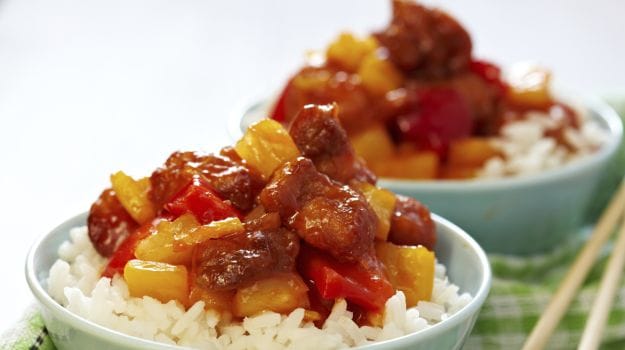 9. Chicken With Chestnuts
This will make you think why you never tried chicken and chestnuts before. A healthy and eclectic mix of chestnuts, chicken and a host of veggies like radish, capsicums, mushrooms and lettuce, tossed in a flavourful melange of soy sauce and fish sauce.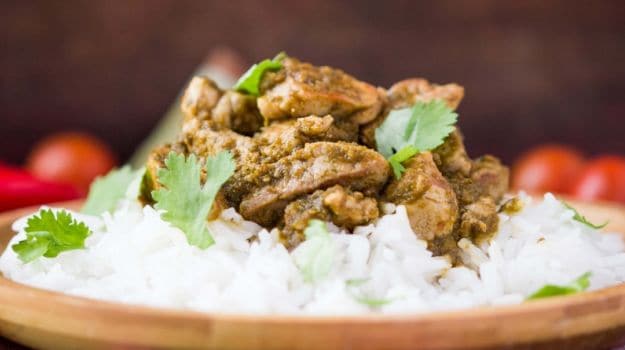 10. Boneless Chilli Chicken
Like a good story, a good recipe can put you in a trance. And that's exactly what this one will do. Chilli chicken can be a sumptuous side dish or a great appetizer, it is perfect to put on any dinner party menu. Loved by kids and adults alike, this is a simple and easy recipe to prepare at home.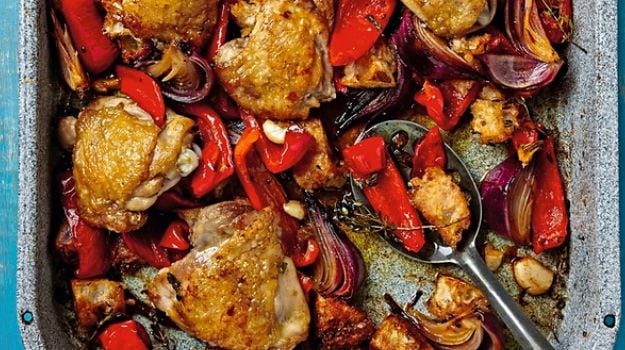 11. Cantonese Chicken Soup
An authentic Chinese soup, the Cantonese Soup is a hearty mix of chicken and vegetables chopped into small pieces in piping hot chicken stock.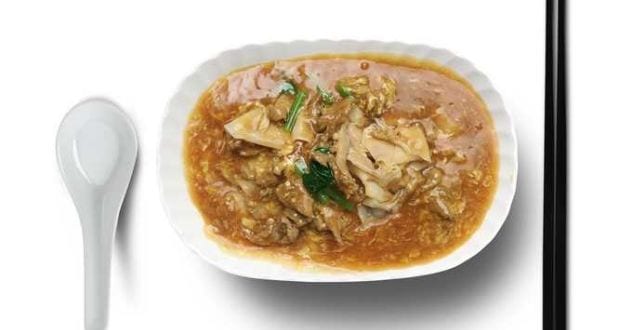 12. Honey Chicken
This recipe has a sweet and sour taste that will impress your friends and family in no time. Besides being delectable, this recipe is also very quick and easy.
13. Garlic Soya Chicken
Delicious chicken chunks tossed in sticky soy sauce with garlic, bell peppers and snow peas. Add spices and sauces according to your taste preference.